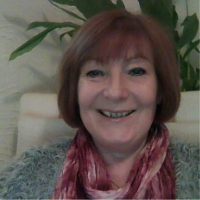 What is Counselling ?
Counselling is a professional relationship between counsellor and client and is usually conducted on a one-to-one basis. Counselling more ordinarily takes place within a consulting room, but these days counselling can also be performed over the internet.  
Counselling is supportive and its aim is to encourage you to use of your own inner resources in dealing with various issues.  Sometimes just putting your problem into words helps and may enable you to find a new perspective.
Counselling aims to enable you to reach your self-determined goals through well-informed choices and through resolution of problems of an emotional and interpersonal nature.
Seeking counselling is not a sign of weakness, rather a positive desire to explore various paths to help yourself to understand, clarify and to overcome your problems. The end result leaving you better equipped to cope for the future.
What's on Offer ?
 At the Listening Sanctuary counselling is offered Face-to-Face and, for those who are unable to visit a counsellor, by video webcam.
Face-to-Face Counselling:
Sessions are conducted in a confidential consulting room.  
Online Video Webam Counselling:   
Online video sessions are conducted via Skype.      At the time of our pre-arranged appointment I will be in my consulting room, online, awaiting your call.
If you do not already have them, you will need a webcam and a Skype account.     Skype is free to download and the video calling facility is also free to use.   When registering with Skype you have the options of adjusting or customising your privacy settings for your need. Skype privacy policy can be found at http://www.skype.com 
A person cannot be 'sent' for counselling and therefore it is regretted that counselling appointments cannot be booked by a third party.